"A FAMILY THAT PLAYS TOGETHER, STAYS FIT TOGETHER!"
Introducing PRINCESS PILATES MAT CLASSES at the beautiful Flourish Pilates studio in the historic Willamette area. Get your workout in & have fun with your child at the same time!  It is a Pilates Mat class using small equipment, such as balls, bosus, bands, etc.
"A Family that Plays Together, Stays Fit Together."  The cost of the class is $39 per class ($19.50 per person), which includes both parent and child each week.  Call or text Clare at 503-869-8295 to register.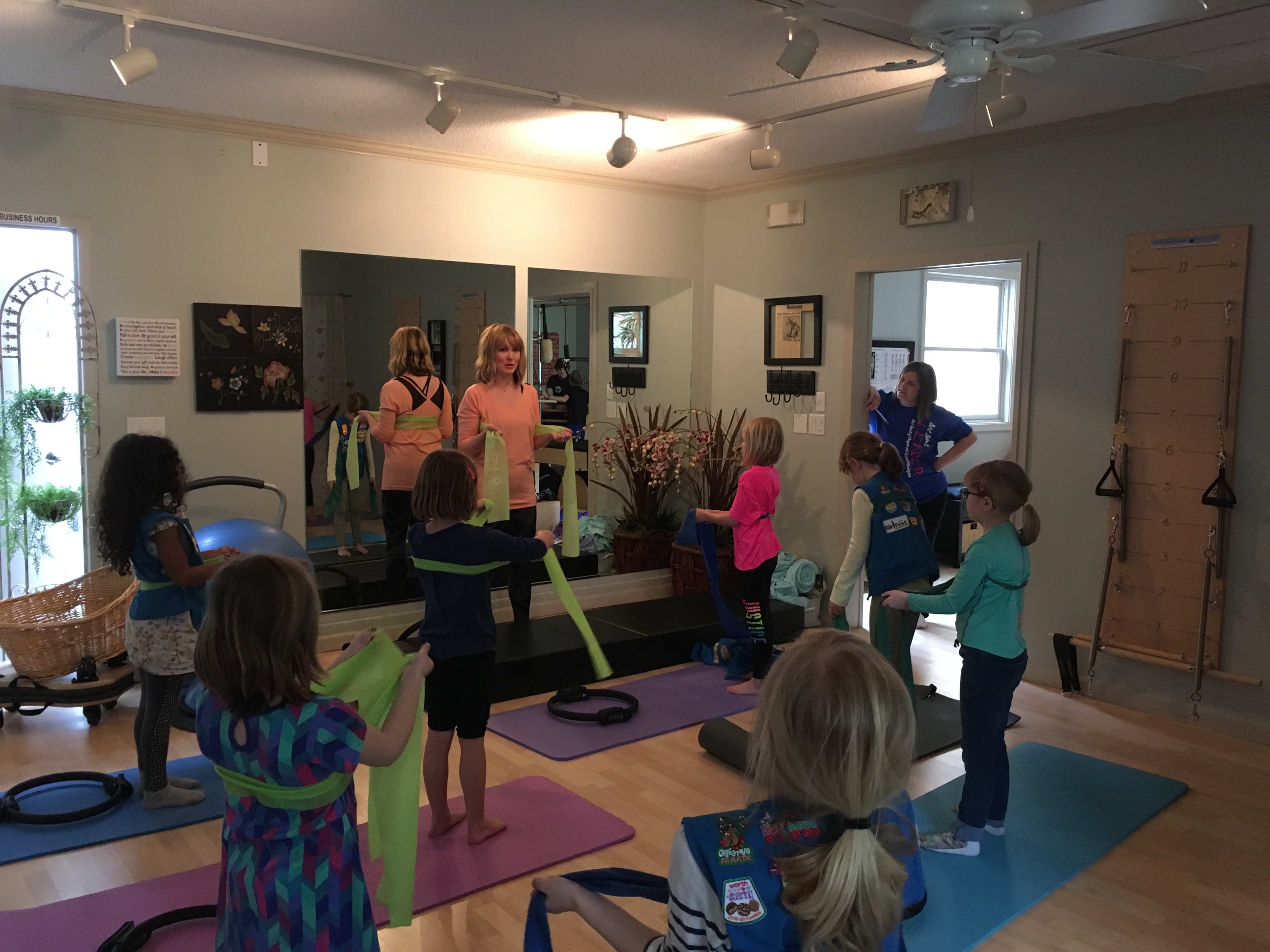 I really enjoyed introducing the Girl Scouts to Pilates at Flourish Pilates…what a great group!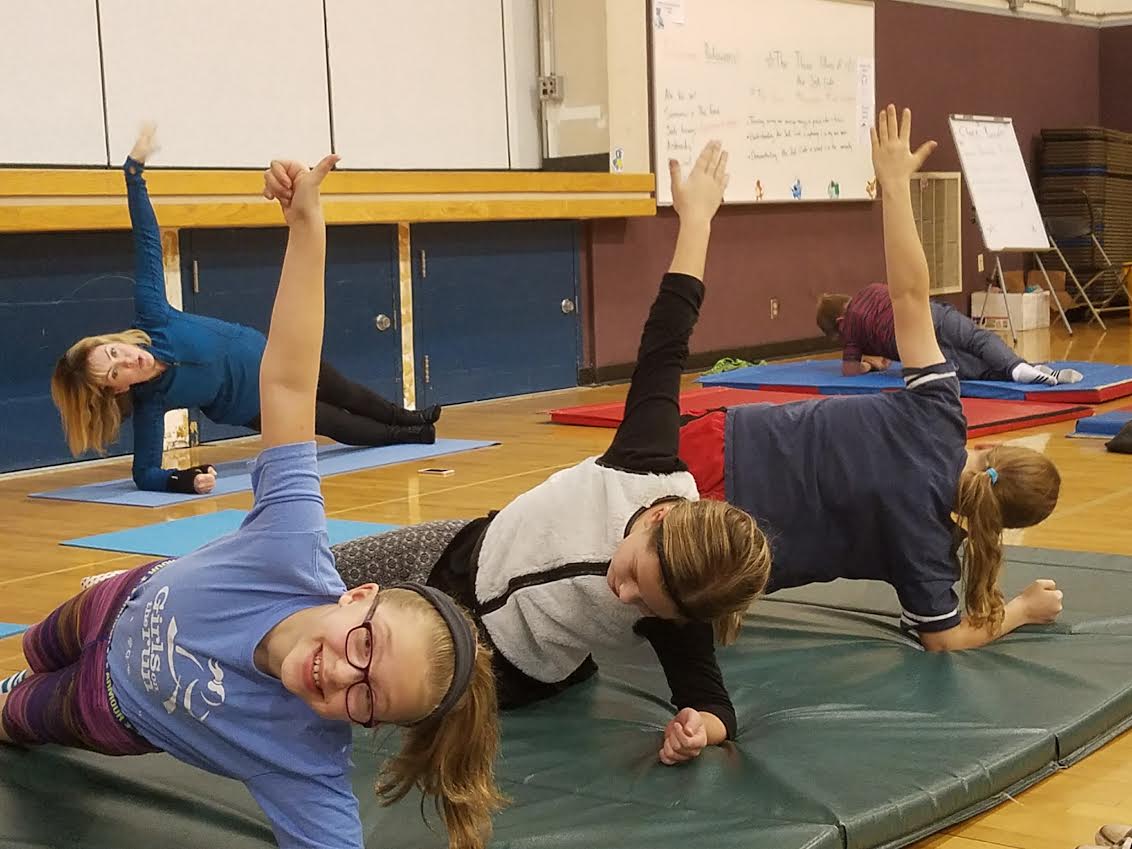 I had so much fun teaching kids Pilates at Sunset Primary's Family Fitness and Fun event, and volunteering at Willamette School teaching Pilates!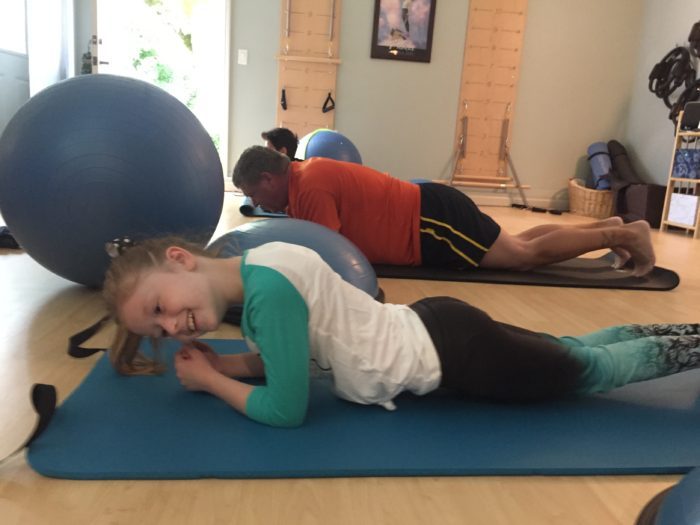 See the West Linn Tidings Article:
FLOURISH PILATES in the West Linn Tidings Link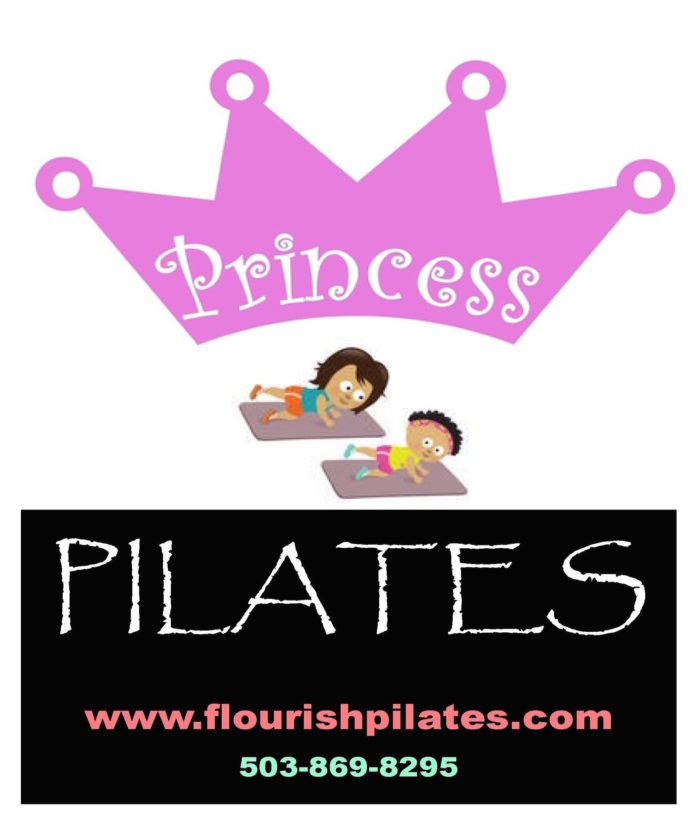 E-mail clare@flourishpilates.com or call 503-869-8295 to register!