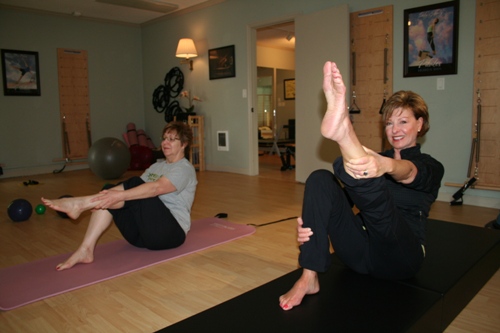 How to register for classes:                                                                                                                    
Like a college, clients register for a class or classes for a term (around 15 weeks). Registration can be pro-rated, if you start mid-term. There is a fall, winter, and a spring/summer term and typically a week off between each term when the studio is available exclusively for personal training. There is flexibility to make up a missed class by using the studio swap-board at the studio. Please contact Flourish Pilates at 503-869-8295 or info@flourishpilates.com for start dates and end dates, or look under the CLASS SCHEDULE section of the web-site.
Please contact Clare to confirm space in class.
Children ages 10- 17 are welcome when accompanied by an adult, and separate registration is required.