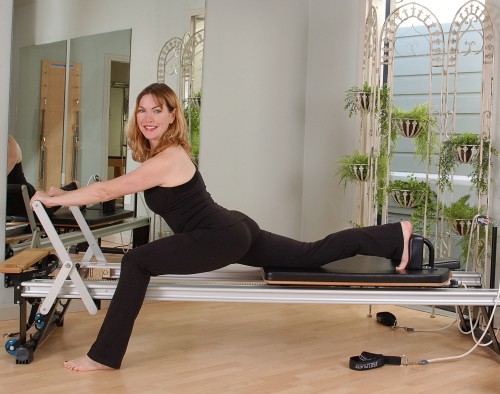 These are small group training classes with a minimum of 2 and up to 5 people
The exercises offered through the Pilates Reformer machine are a healthy alternative for the back, and can take the place of traditional weight training. Everyone loves the Pilates Reformer machine which adds resistance to Pilates exercises. Beginner level students will enjoy the support that the Pilates equipment provides, while Intermediate/ Advanced students will enjoy the added resistance and challenge that the equipment provides. Clients work in proper form and alignment to increase bone density, joint flexibility, and range of motion. Our classes help strengthen the core, improve balance, and posture. Improve coordination, concentration, and upper body strength. Relieve back pain by gaining core strength. Clients also mention how classes help them increase their awareness of their posture throughout the day.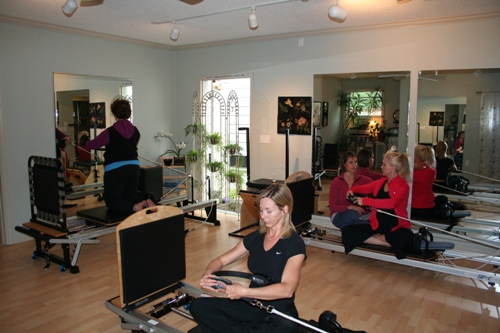 Work the arms, abs, and balance simultaneously on the Reformer!
Discover the benefits of adding resistance to your Pilates workout in a small group setting of up to 5 people. Learn proper technique and form. Work at your own level and pace. Receive personalized attention on how to do exercises with proper form.  Work the entire body. Increase endurance and tone the arms, abs, and legs. Modifications are provided so students can work at their own level.