"A FAMILY THAT PLAYS TOGETHER, STAYS FIT TOGETHER!"
Through Christmas I'm offering the Parent/Child Pilates Mat class for $29.50 per class (cost covers Parent and child), when registering for my Monday night 6 pm mat class or Saturday 10:15 am class. Classes starts January 1 and goes until April 30th.
I really enjoyed introducing the Girl Scouts to Pilates at Flourish Pilates…what a great group!

I had so much fun teaching kids Pilates at Sunset Primary's Family Fitness and Fun event,
and volunteering at Willamette School teaching Pilates!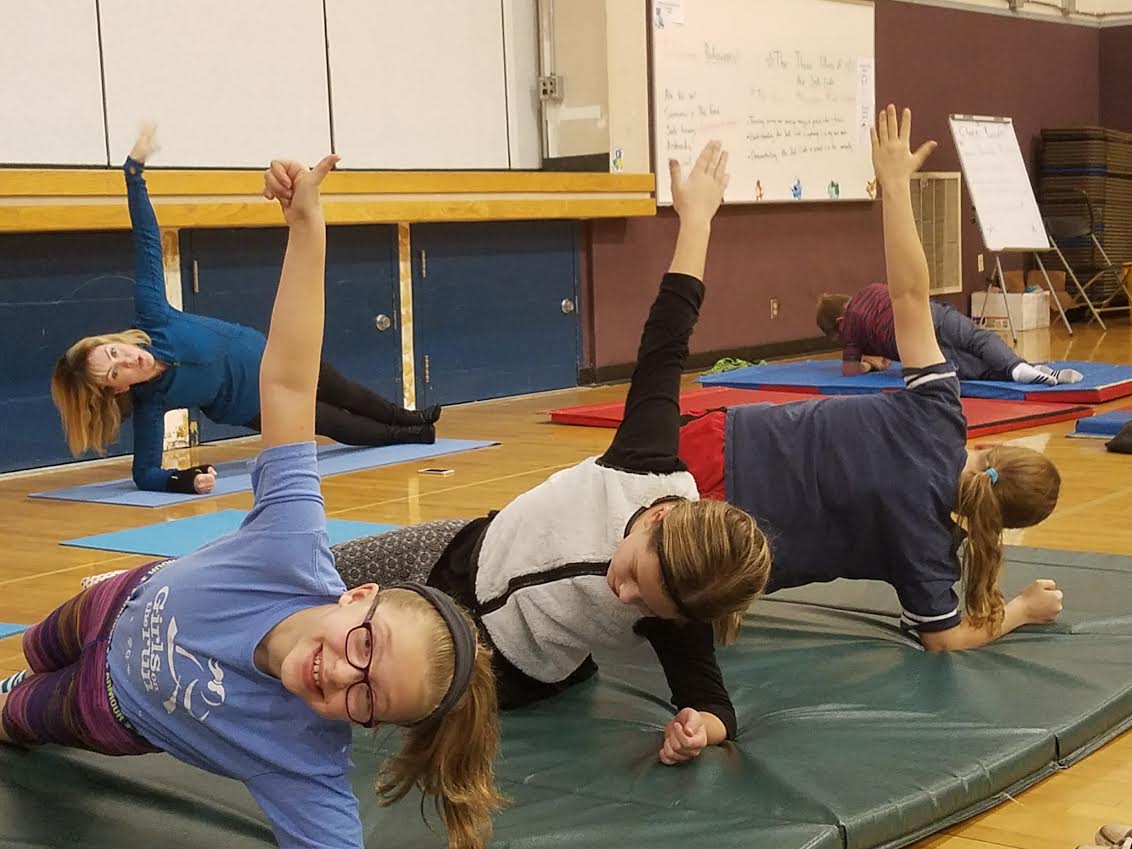 Introducing PARENT AND CHILD PILATES MAT CLASSES at the beautiful Flourish Pilates studio in the historic Willamette area. Get your workout in & have fun with your child at the same time! Clare Clare at 503-869-8295 for the current day/time, and is for kids ages 4 – 12 (and parent). It is a Pilates Mat class using small equipment, such as balls, bosus, bands, etc. This class 45 minutes and is $29.50 per class, and is for both parent and child.
See the West Linn Tidings Article:
FLOURISH PILATES in the West Linn Tidings Link

E-mail clare@flourishpilates.com or call 503-869-8295 to register!